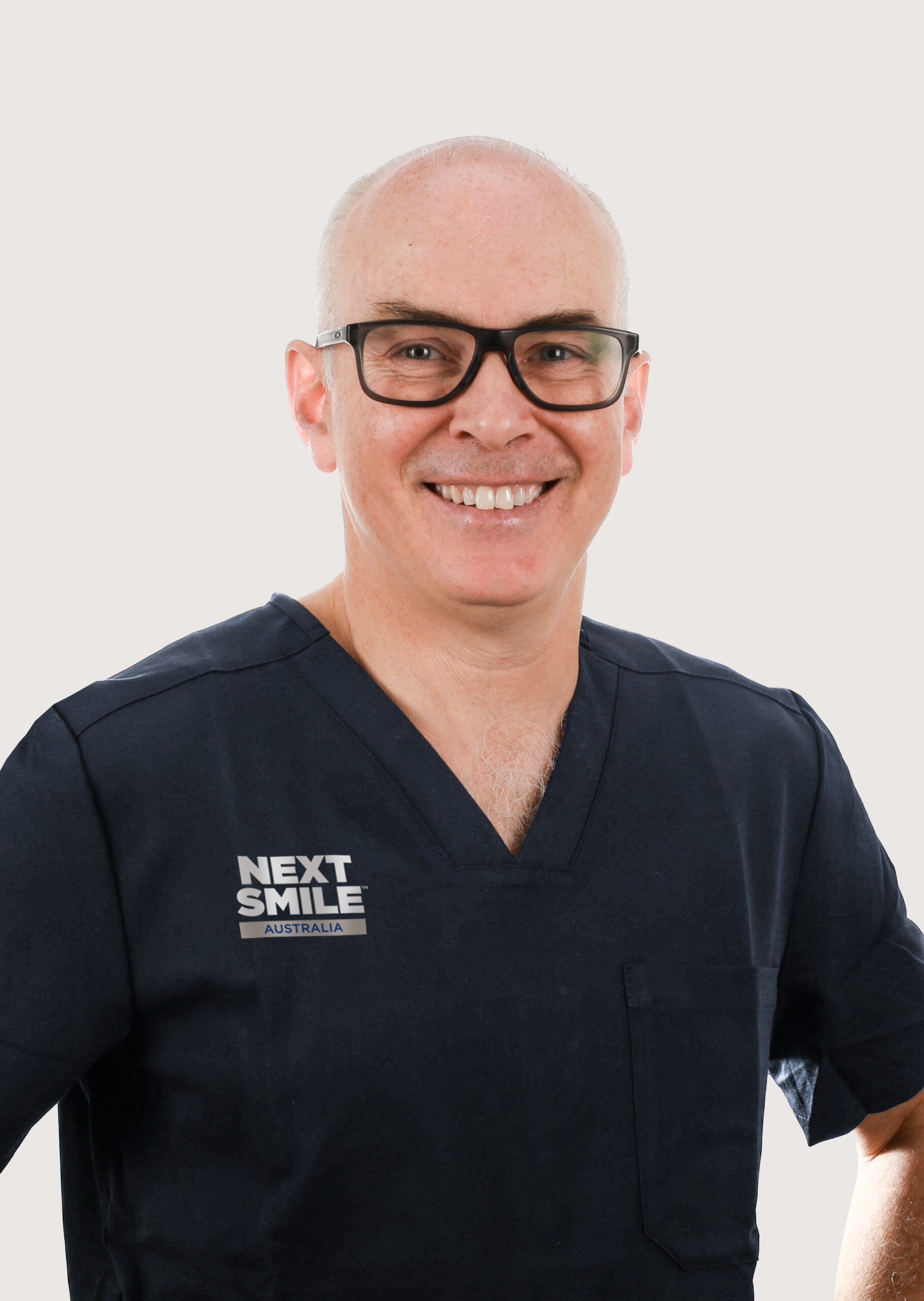 About Next Smile Australia Ballarat
If you're ready to reclaim your smile, the team at Next Smile Australia Ballarat will help you do just that. Director and owner Dr Brian Johnston established his practice to pursue his keen interest in All-on-4® and restorative dentistry. His friendly team creates outstanding patient experiences and aims to make every part of your journey as exceptional and comfortable as it can be.
Next Smile Australia Ballarat is a dedicated standalone surgical centre whose clinical staff and support team collaborate with Dr Johnston to deliver the clinically proven world-leading All-on-4® protocol. Dr Johnston partners with our trusted Accredited Partners to evaluate your situation and determine which treatment solution best suits you
Introducing Dr Brian Johnston
Dr Johnston is a Malo-certified Next Smile dental surgeon. After graduating as a dentist he first pursued his professional career in hospital-based oral surgery. Trained and mentored by Dr Paulo Malo, Dr Johnston has successfully performed over 300 All-on-4® procedures, making him one of Australia's leaders in restorative implant dentistry. His patients have benefited from his passion and expertise, with a move away from dentures onto a better, permanent alternative for their missing teeth with All-on-4® and dental implants. Dr Johnston is a member of the Australian Dental Association, the Australian Osseointegration Society and a faculty member of the Brener Implant Institute in Sydney.
Accessing Superannuation
Did you know that you can apply for early release of your superannuation to pay for dental surgery, dental implants, and other required treatments?
Dental surgery funding assistance is something SuperCare has successfully offered for a long time, however, most people are unaware of this initiative. You can apply to access your super to pay for your treatment, your partner's or your children's treatment. You may choose to apply for funding to cover the entire cost of the procedure or part of the cost.
The cost of having any of these dental surgical procedures is now within reach for more Australians, thanks to SuperCare. Fill out the form on the right to enquire with SuperCare.