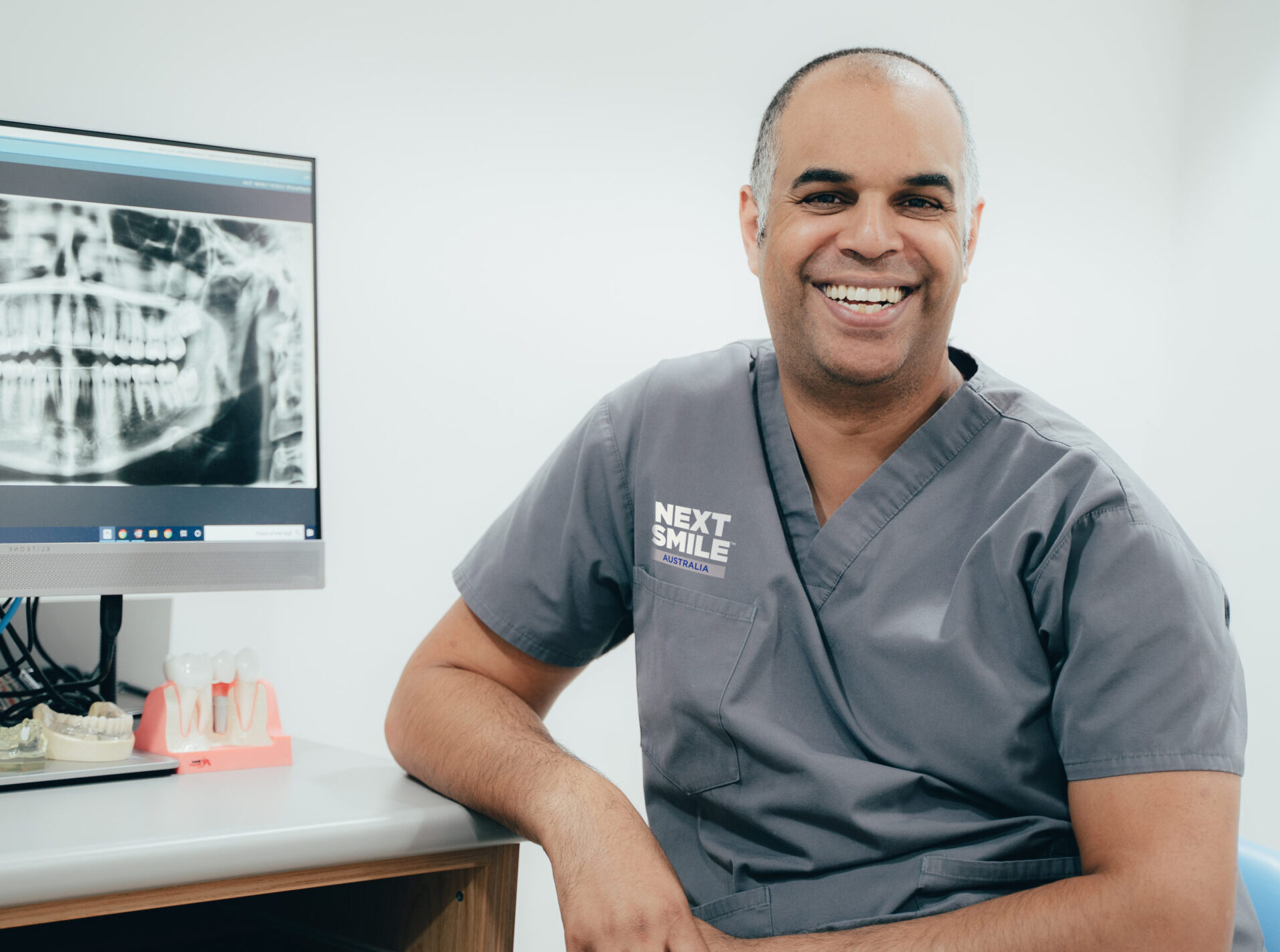 Next Smile Australia Gold Coast
Next Smile Australia Gold Coast was established in 2019 by Malo-certified All-on-4® dental surgeon Dr Sham Jamal. The clinic has since served over 250 patients, improving their quality of life with a permanent set of beautiful, functional and natural-looking teeth, including residents of the Northern Gold Coast, South Western Queensland and Northern New South Wales to Grafton.
Dr Jamal has established a modern, state-of-the-art clinic with a warm and welcoming consultation space. Practice Managers Ashlea and Zoe are a well-experienced team and have worked together for over a decade in several dental practices, before joining Dr Jamal at Next Smile Gold Coast. Together with an excellent dental support staff of receptionists, dental assistants and hygienists, they continuously achieve outstanding results for their patients.
Introducing Dr Sham Jamal
Dr Jamal was born in South Africa and grew up in Auckland before moving to Sydney to study. After graduating, he moved to the Gold Coast and started working at Australia Fare Dental Care where he became a partner. He has since completed certifications with the Australasian Society for Infectious Diseases and attended the Master Implant Clinician course at the University of Sydney. After training in Portugal with All-on-4® pioneer Paulo Malo in 2015, Dr Jamal established Next Smile Gold Coast.
Accessing Superannuation
Did you know that you can apply for early release of your superannuation to pay for dental surgery, dental implants, and other required treatments?
Dental surgery funding assistance is something SuperCare has successfully offered for a long time, however, most people are unaware of this initiative. You can apply to access your super to pay for your treatment, your partner's or your children's treatment. You may choose to apply for funding to cover the entire cost of the procedure or part of the cost.
The cost of having any of these dental surgical procedures is now within reach for more Australians, thanks to SuperCare. Fill out the form on the right to enquire with SuperCare.