Supercare vs. Other Financial Options
Whilst SuperCare has helped countless Australians apply for the Early Release of their Superannuation to pay for their own or a family member's Dental surgery – many in the community are still not aware of this Payment Option.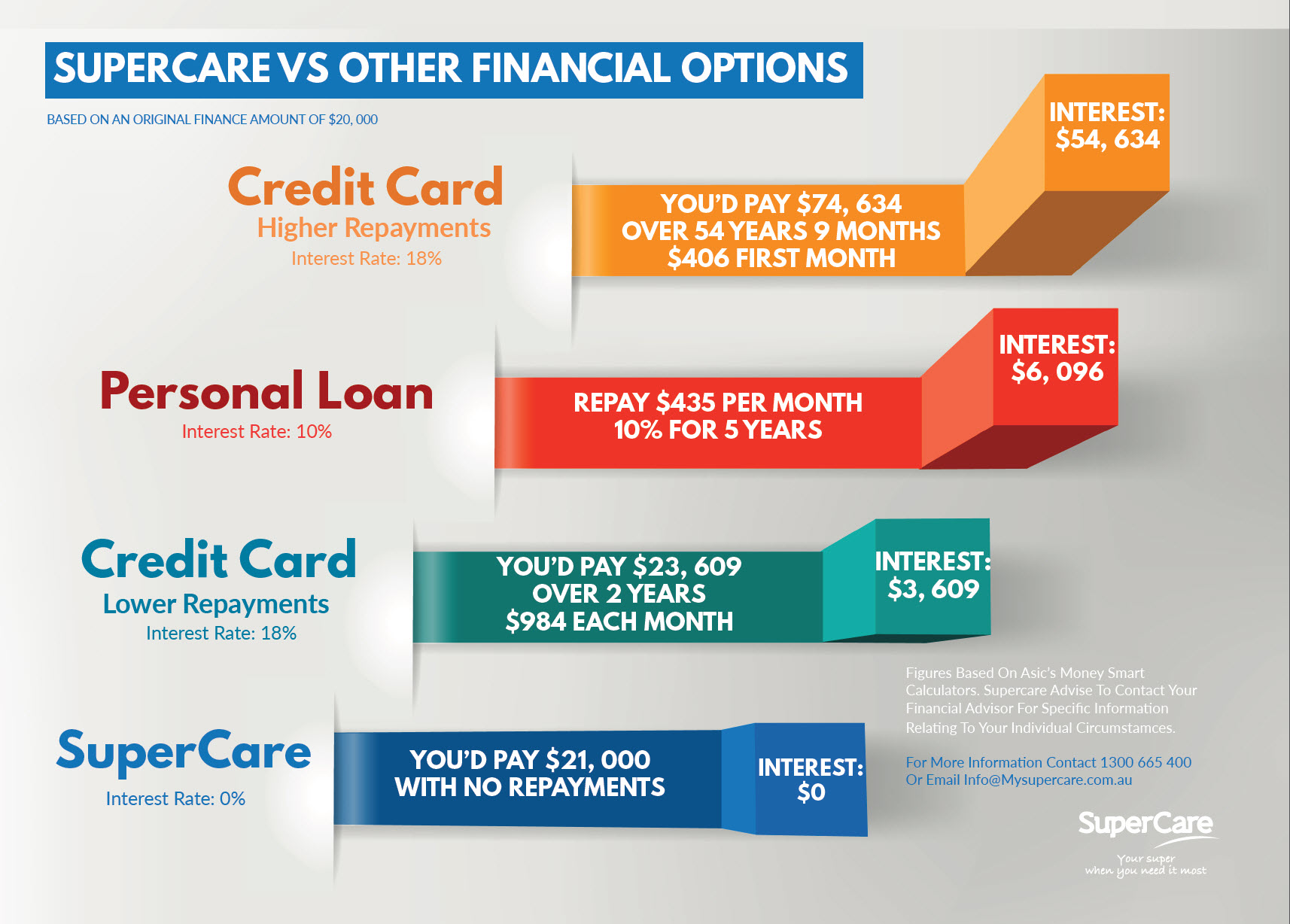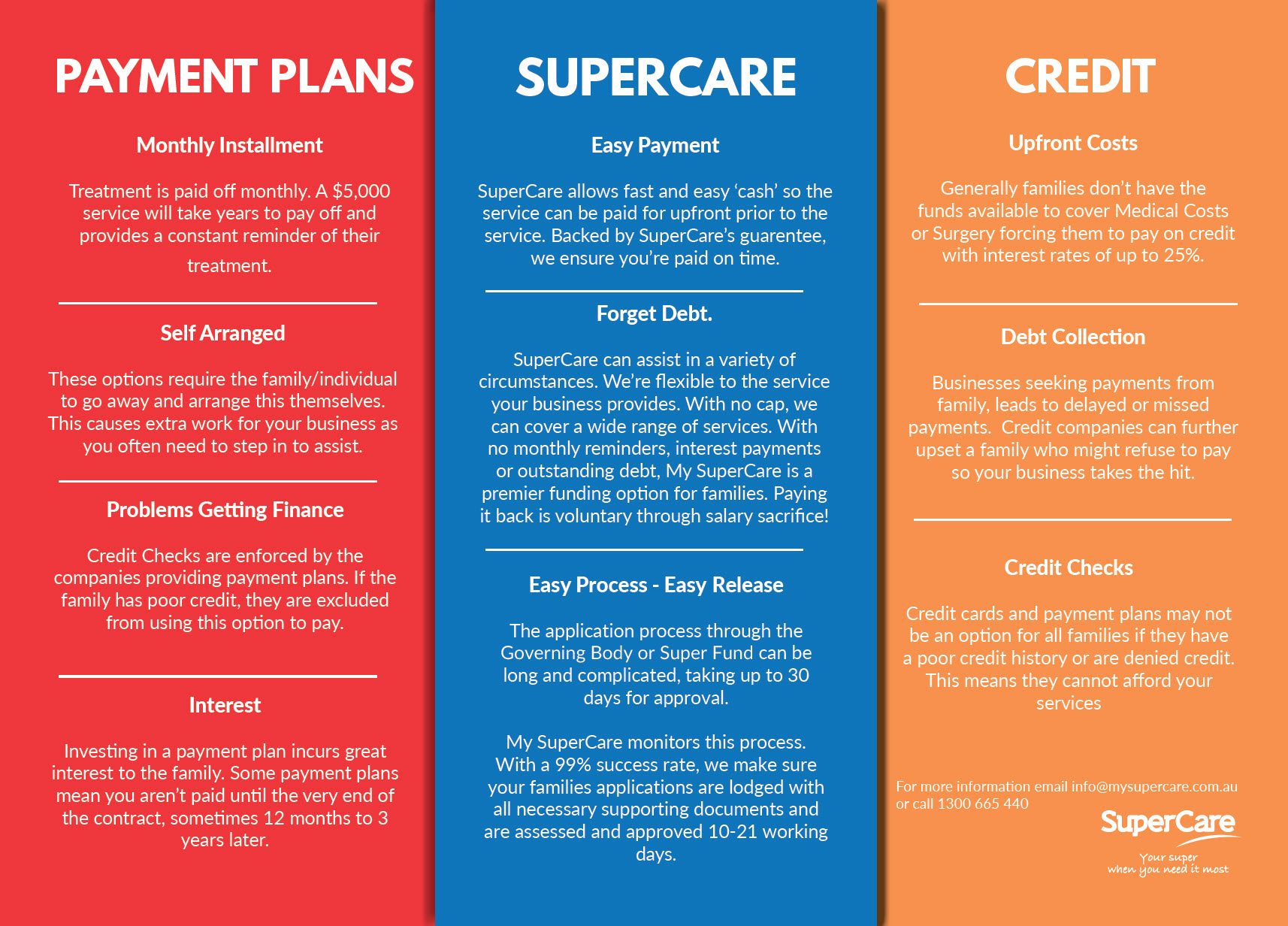 3 Reasons Hundreds of Dentists Across Australia Trust Supercare
Reason #1:
Instead of paying anywhere from $3,609 to $54,634 in interest with a credit card or personal loan (based on financing $20,000)… your patients will pay zero interest.
Reason #2:
Instead of getting paid last and in stages, you'll get paid in full prior to treatment or on surgery date.
Reason #3:
Instead of having tight restrictions on funding which limit treatment options, there are no restrictions on funding (as it's not tested under financial capacity).
Hundreds of Dentists are Using Supercare to Get Paid Upfront, are You Missing Out?
Remember, there's no administration. and any and all types of dental or orthodontic treatment can be funded – at no cost to your clinic.
If you're serious about growing your practice, getting paid upfront and looking after your patients, you risk nothing in organising a consultation with one of our advisers to see if Supercare is a good fit for you.
Please don't let another client walk out your doors unsatisfied. Who knows, maybe Supercare can add thousands of dollars to your bottom line this year!
Warmly,
Zain Merhebe
Director of Supercare