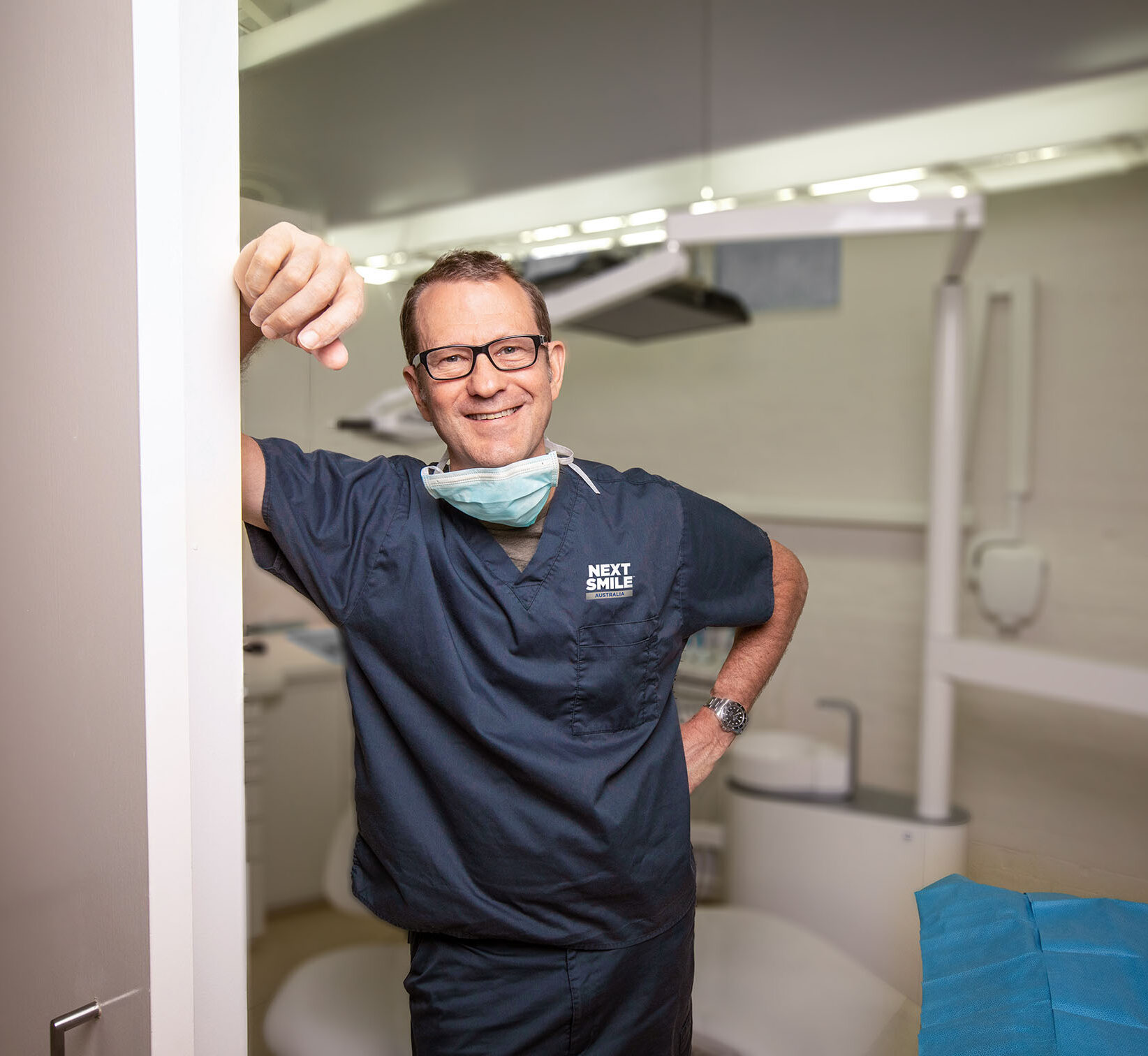 About Next Smile Australia Brisbane
Next Smile Brisbane has served residents of Greater Brisbane, the Sunshine Coast, as well as Central and Western Queensland, for over 30 years. Renowned for their integrity and excellence, the experienced dental team under the leadership of Dr Tony Rotondo continues to transform even the most intricate dental situations.
As a specialist dental practice that routinely performs All-on-4®, implant, and restorative surgeries, Next Smile Brisbane has an in-house dental laboratory, a dental prosthetist and two dental technicians. The purpose-built, state-of-the-art clinic features the latest in cone-beam radiographic equipment, digital scanners and dental microscope, to optimise the efficiency and safety of your treatment.
Introducing Dr Tony Rotondo
Dr Tony Rotondo is a registered specialist in Prosthodontics with over 30 years of expertise. He is a fellow of the International College of Dentists and a founding member and chairman of the Australasian Osseointegration Society. Dr Rotondo was president of the Australian Society of Aesthetic Dentistry and secretary of the Australian Academy of Prosthodontists. He was the first dental surgeon to bring the All-on-4® treatment concept to Queensland and has been placing implants since the early 2000s. He has completed more than 500 All-on-4® cases since becoming a certified All-on-4® dental implant surgeon.
Accessing Superannuation
Did you know that you can apply for early release of your superannuation to pay for dental surgery, dental implants, and other required treatments?
Dental surgery funding assistance is something SuperCare has successfully offered for a long time, however, most people are unaware of this initiative. You can apply to access your super to pay for your treatment, your partner's or your children's treatment. You may choose to apply for funding to cover the entire cost of the procedure or part of the cost.
The cost of having any of these dental surgical procedures is now within reach for more Australians, thanks to SuperCare. Fill out the form on the right to enquire with SuperCare.