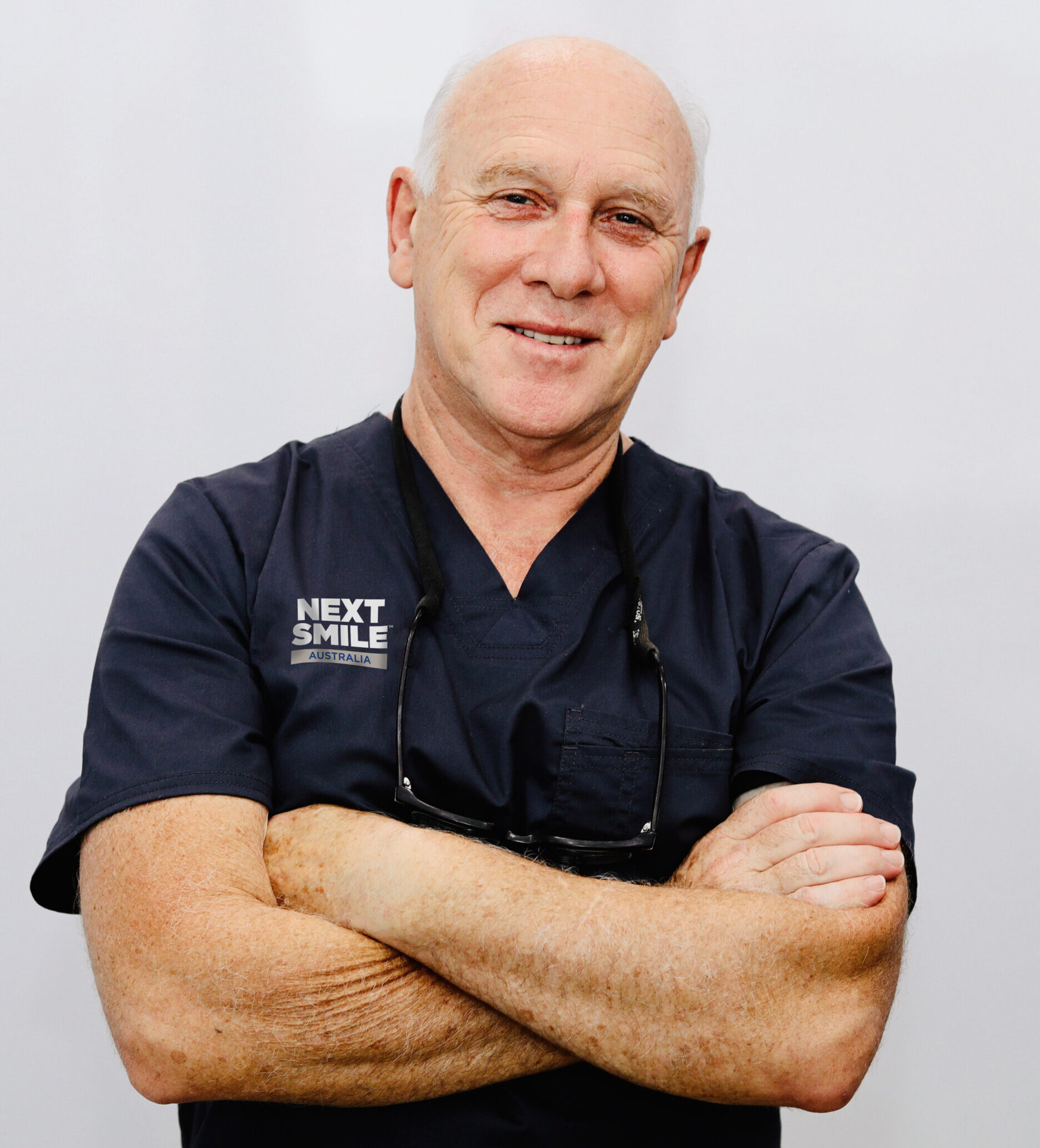 About Next Smile Australia Melbourne
Proudly led by clinic owner Dr. Larry Benge, Australia's most experienced All-on-4® dental surgeon, the talented team behind Next Smile Australia Melbourne will work hard to give you your smile and confidence back. The purpose-built, state-of-the-art All-on-4® Super Clinic also features an in-house dental laboratory. Our clinical staff and support team are trusted and experienced providers of the clinically proven Malo Protocol.
At Next Smile Australia Melbourne, we are committed to giving you the smile of your life so you can once again eat, speak and smile with confidence thanks to an entirely new, permanent set of natural-looking teeth. If you'd like more information about the All-on-4® procedure or would like to have your situation assessed by Dr Benge, please get in touch with the friendly staff of Next Smile Australia Melbourne.
Introducing Dr Larry Benge
Dr Benge has over 38 years of experience in dentistry, and his practice has an emphasis on reconstructive, aesthetic and implant dentistry, specifically the All-on-4® treatment concept of full-arch restoration. He graduated from The University of Melbourne in 1980 with first-class honours in Dental Science, having first completed a Bachelor of Science with Honours at Monash University.
Before partnering with Dr Paulo Malo in bringing the All-on-4® treatment philosophy to Australia and founding Next Smile Sydney, Dr Benge was the Principal at Bond Street Dental in Melbourne. Dr Benge is based in Melbourne and flies to Sydney to perform surgeries and transform his patients' lives.
Accessing Superannuation
Did you know that you can apply for early release of your superannuation to pay for dental surgery, dental implants, and other required treatments?
Dental surgery funding assistance is something SuperCare has successfully offered for a long time, however, most people are unaware of this initiative. You can apply to access your super to pay for your treatment, your partner's or your children's treatment. You may choose to apply for funding to cover the entire cost of the procedure or part of the cost.
The cost of having any of these dental surgical procedures is now within reach for more Australians, thanks to SuperCare. Fill out the form on the right to enquire with SuperCare.