About Next Smile Australia Perth
Next Smile Australia Perth was founded in 2023 led by Senior Dental Implants Clinicians Dr Daniel Abbondanza and Dr Caroline Kowalski who saw a need to better serve Western Australians to rehabilitate their oral health.
Our Perth practice is a dedicated All-on-4® surgical centre whose clinical staff and support team collaborate to deliver the clinically proven world-leading All-on-4® Malo protocol with a proven 98% success rate*.
Our Perth team eagerly awaits the opportunity to assess your individual case and determine the most suitable treatment option for you, with the goal of achieving the same exceptional outcomes we have accomplished for our previous patients.
Introducing Dr Daniel Abbondanza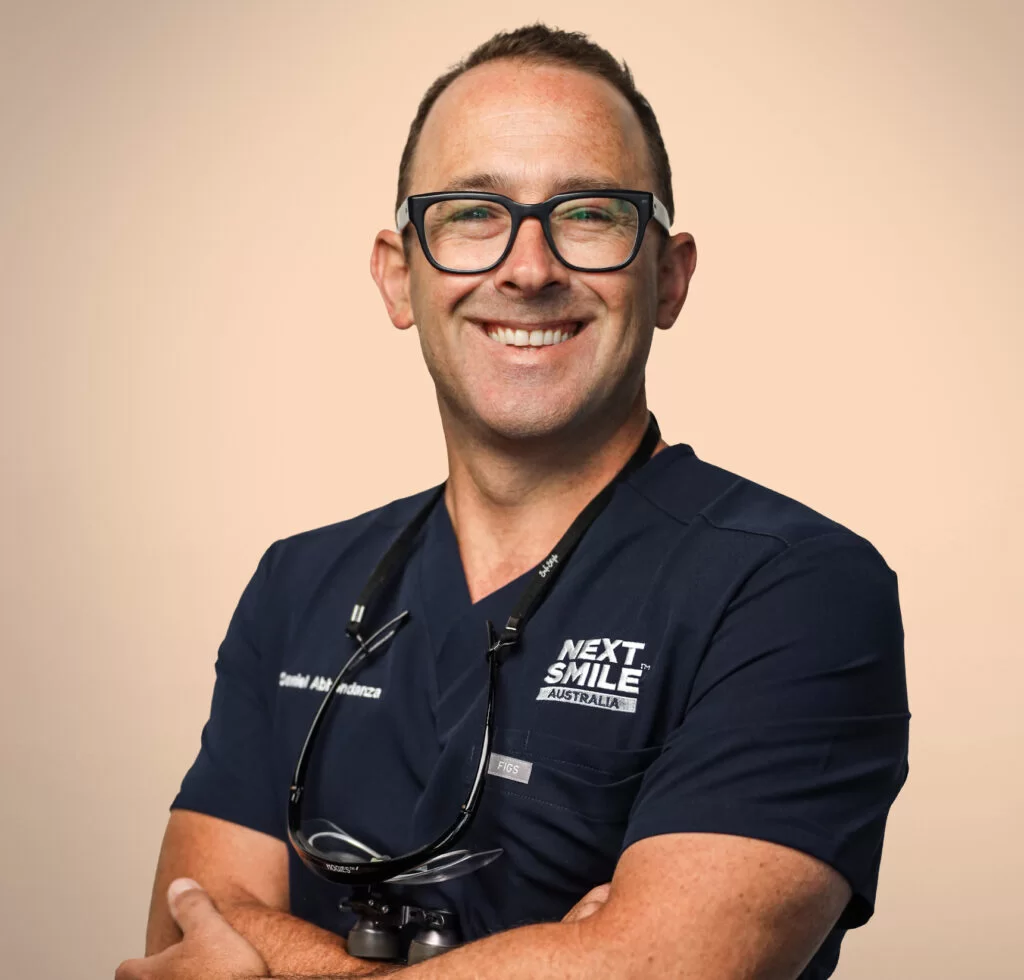 Dr Daniel Abbondanza graduated in 2003 with a Bachelor of Dental Science at the University of Western Australia. Since then he has continued his education by completing the primary examinations for the fellow of the Royal Academy of Australian Dental Surgeons.
He maintains an active interest in the dental society being a Federal committee member representing Western Australia for the Australian Prosthodontic Society 2009-2014.
Daniel has been utilising advanced surgical techniques including the All-on-4® technique since 2007.
In 2009 he completed a masters program through UCLA in implant dentistry finishing top of the class.
In addition to leading mentor programs for Nobel Biocare on the advanced use of computer guide surgery, Daniel has lectured internationally in Europe and Asia on topics related to cosmetic and implant dentistry.
Daniel enjoys the results of implant rehabilitation and seeks to provide the best possible solution for each patient he sees.
Introducing Dr Caroline Kowalski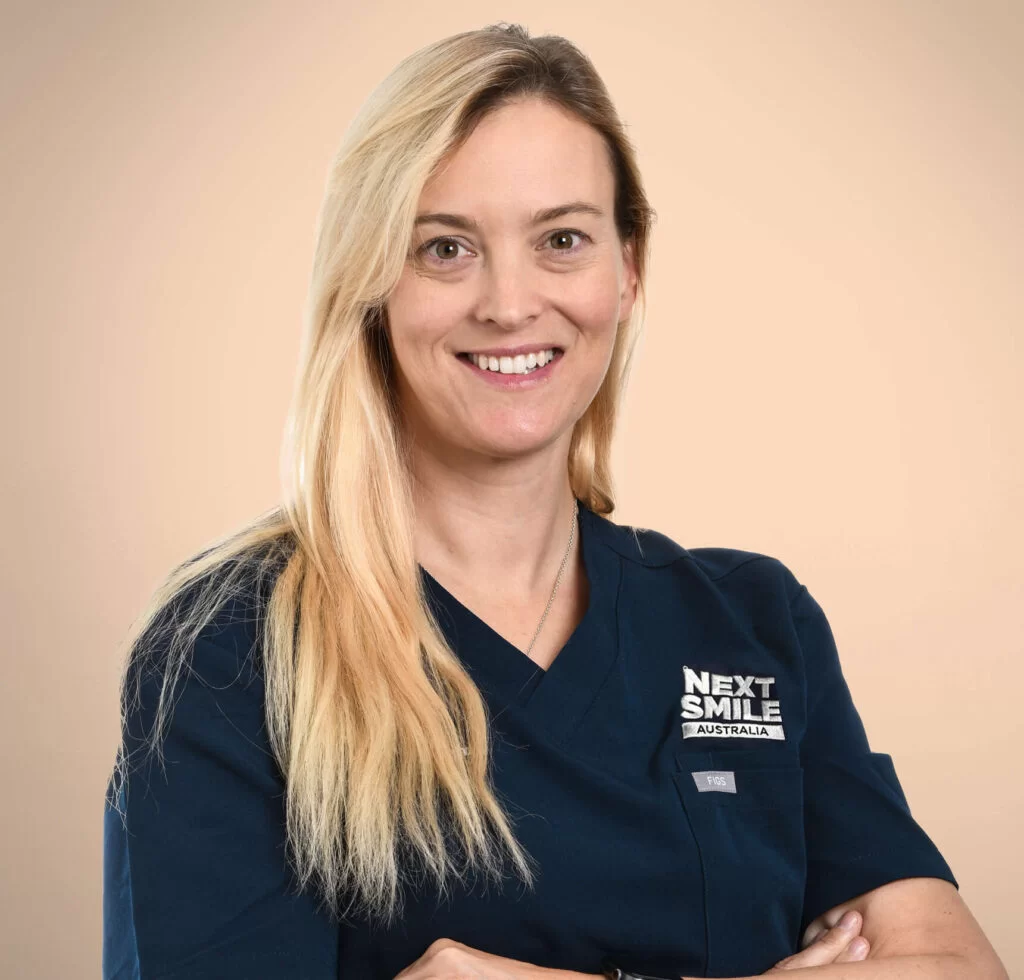 Dr Caroline Kowalski is known for treating her patients with gentleness and a genuine care for their wellbeing, ensuring that they understand what their options are and how she will achieve their desired outcomes.
She graduated with a Bachelor of Dentistry with Honours in 2011 from King's College University in London, after completing a Bachelor in Medicine and Surgery in 2003 from The University of Birmingham.
She has worked in hospitals throughout the UK, having spent six years in head and neck, ENT, plastic and maxillofacial surgery, before going into private dental practice. She is a Member of the Royal College of Surgeons of Edinburgh and a Member of the Faculty of Dentistry at the Royal College of Surgeons of Ireland.
Dr Kowalski moved to Australia in 2015 with her young family, and since then has worked in private general practice where she gets to use her broad experience and skills to provide expert diagnostic and treatment help to her patients. Her special interests include full mouth rehabilitations using the latest technologies in planning and combining orthodontics (particularly Invisalign®), prosthodontics and implant therapy to produce ideal outcomes.
Dr Kowalski always takes the time to explain procedures and treatment options to her patients. In addition to English, she speaks Polish, Spanish and Swedish.
Accessing Superannuation
Did you know that you can apply for early release of your superannuation to pay for dental surgery, dental implants, and other required treatments?
Dental surgery funding assistance is something SuperCare has successfully offered for a long time, however, most people are unaware of this initiative. You can apply to access your super to pay for your treatment, your partner's or your children's treatment. You may choose to apply for funding to cover the entire cost of the procedure or part of the cost.
The cost of having any of these dental surgical procedures is now within reach for more Australians, thanks to SuperCare. Fill out the form on the right to enquire with SuperCare.