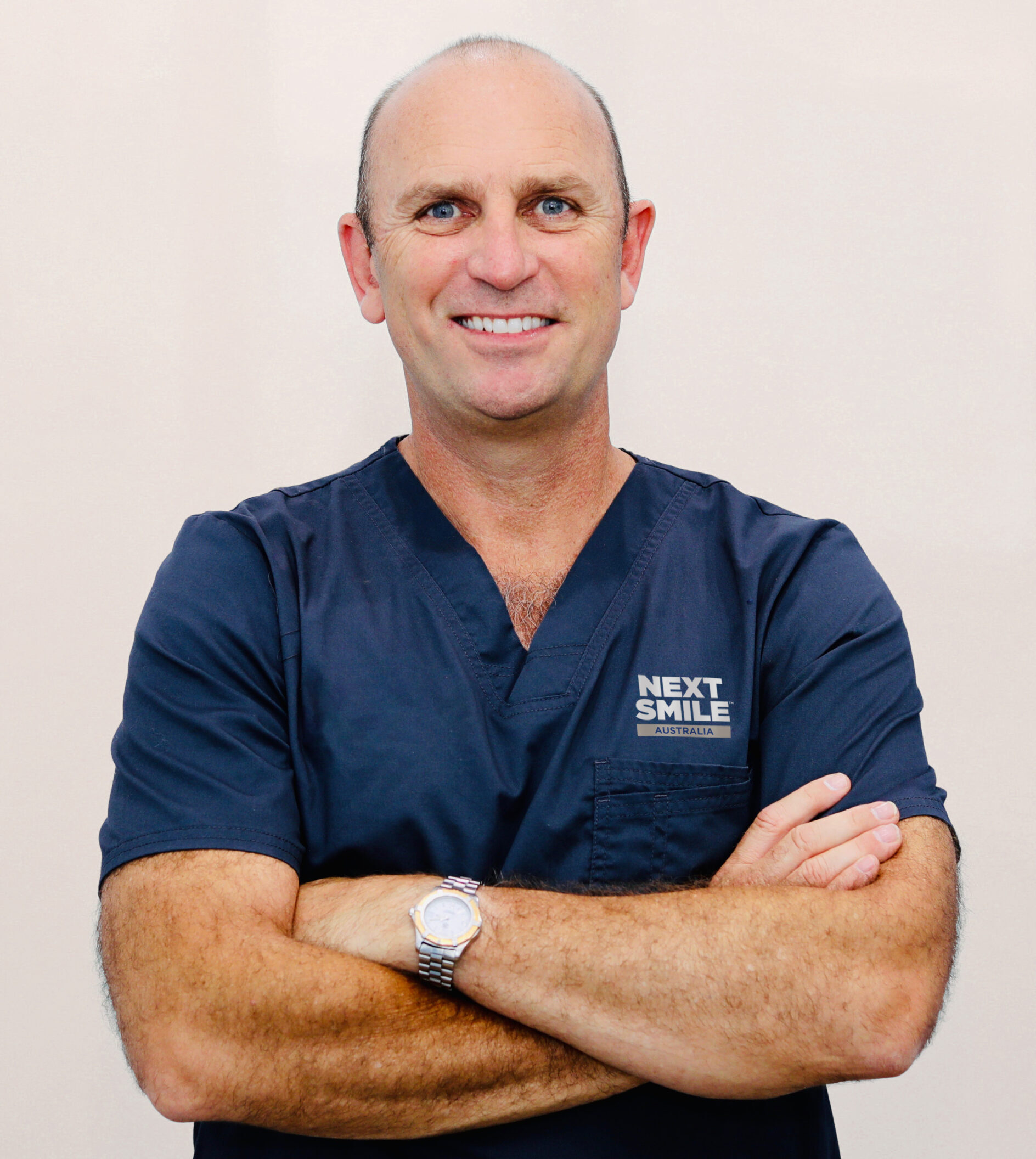 About Next Smile Australia Sydney
Next Smile Australia Sydney moved into brand-new, purpose-built premises in Bondi Junction in 2019. The All-on-4® Super Centre is designed to be welcoming, yet clinically efficient. We understand that visiting the dentist can be daunting for many. Dr Benge and his team create a nurturing environment to ensure your experience is as calm and positive as possible. Our friendly, dedicated staff will make sure you feel welcome, comfortable and at home.
Next Smile Australia Sydney has CBCT scanners onsite to enable fast and accurate diagnosis. The clinic is purpose-built to cater to All-on-4® full-arch restorations, as well as single and multiple dental implant surgeries. The laboratory where your new teeth are made is located next door, which means the communication between the lab, clinicians and patients is always seamless.
Introducing Mr Robert Dulieu
Mr Robert Dulieu is the owner of Next Smile Australia Sydney and is a registered Dental Prosthetist, Ceramist, and Dental Technician. Rob attended a clinical residency in All-on-4®, implants and restorative care at MALO Clinic in Portugal and personally mentored by Dr Paulo Malo, and is a keynote speaker on All-on-4® programs.
He believes that all his patients should have natural, well-fitted and high functioning dental implants. Rob has dedicated his life's work to the perfection of his craft and is well known for producing realistic, natural smiles.
Rob is the owner of RWD Dental Image, an established training facility and laboratory, based in Bondi Junction, Sydney. From there, he runs private education courses covering topics such as implant restorative techniques and cosmetic restorative dentistry.
Accessing Superannuation
Did you know that you can apply for early release of your superannuation to pay for dental surgery, dental implants, and other required treatments?
Dental surgery funding assistance is something SuperCare has successfully offered for a long time, however, most people are unaware of this initiative. You can apply to access your super to pay for your treatment, your partner's or your children's treatment. You may choose to apply for funding to cover the entire cost of the procedure or part of the cost.
The cost of having any of these dental surgical procedures is now within reach for more Australians, thanks to SuperCare. Fill out the form on the right to enquire with SuperCare.