About Sydney Cosmetic Dentist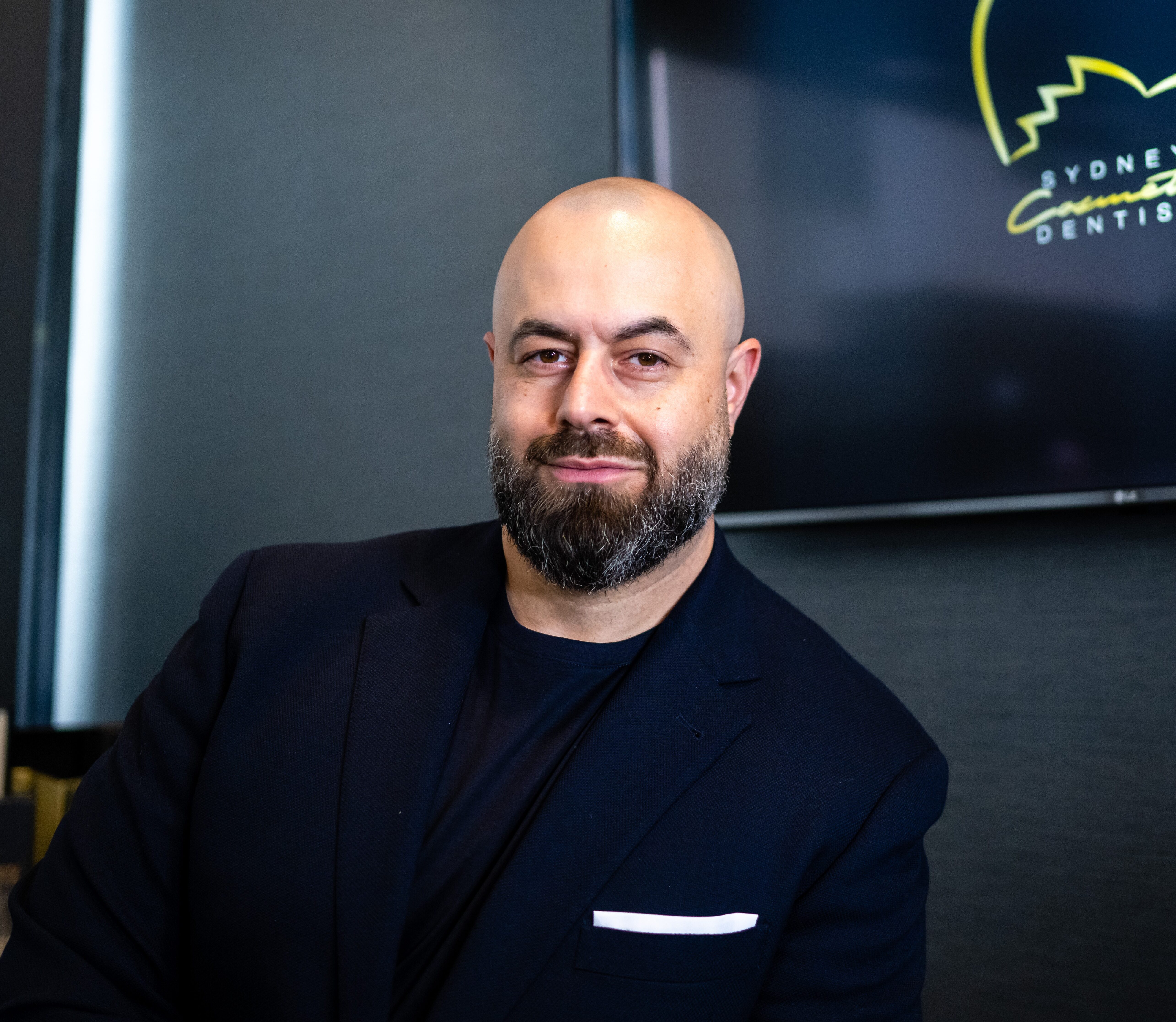 Sydney Cosmetic Dentist is the pinnacle of dental excellence.
We cater to the dental needs of our esteemed patients and their families.
We take pride in providing the epitome of patient comfort, utilising only the most advanced techniques to deliver the highest echelon of treatment in a warm and friendly atmosphere.
Dr Peter Poulos, despite being one of the most respected cosmetic dentists in Australia, ensures that even at our busiest hours, every Patient matters!
You are a unique individual, and your dental treatment should be bespoke!
You deserve treatment tailored to your specific requirements. Our accurate diagnosis, combined with Dr Peter Poulos's meticulous clinical skills, high-quality materials, and transparent communication, leads to treatment that is nothing short of magnificent. Our Smile makeovers and full mouth rehabilitations combine cosmetic and restorative dental treatments to bring your dream smile to life.
Your Sydney Cosmetic Dentist, Dr Peter Poulos, can take the smile makeover a step further with his signature, trademarked Perfect 10™ system that will bring you an empowering smile customised to enhance your individual features.
At Sydney Cosmetic Dentist, it is our objective to ensure that everyone visiting our practice receives the highest quality customer care & dentistry, most appropriate for their dental needs. We actively listen to your Dental history and current dental concerns, whilst investigating your dental needs and educate you about your current dental state.
We provide "Dental treatment that you need and not necessarily the treatment that you think you want". As a result we want you to be able to Smile with the confidence of knowing your teeth look aesthetically great but also function properly.
Dr Peter Poulos is the creator of the renowned Perfect 10™ Veneer and smile makeover system. There are three trademarked principles that define this system
1. Aesthetics
2. Function
3. Stability
At Sydney Cosmetic Dentist these principles underpin our mission statement and our Approach to ALL OUR DENTISTRY.
This approach is also paramount when considering single or multiple teeth replacement treatments using dental implants. Especially in our full arch teeth replacement modules such All-on-4 and more advanced All-on-Implant systems.
We understand that recreating natures smile is a big life changing decision. At Sydney Cosmetic Dentist we urge you to consider your treatment as an investment into a healthy and confident lifestyle.
It is an honour that we can be part of this journey for you!
Treatments
General Dentistry
Comprehensive Oral Examination
Dental Hygiene
Digital OPG & CBCT X-rays
Emergency Dentistry
Sports Mouthguards
Occlusal Splint Mouthguards
Neuromuscular Dentistry
Cosmetic Dentistry
Perfect 10™
Porcelain Veneers, Crowns & Bridges
Gold & Diamond Crowns
Smile Makeover
Full Mouth Rehabilitation
Laser Gum Contouring
Teeth Whitening
Composite Restorations
Implant Dentistry
Dental Implants
All-on-4 All-on-X
Sinus Graft/Lift
Bone Grafting
Sleep Dentistry & Sedation
Accessing Superannuation
Did you know that you can apply for early release of your superannuation to pay for dental surgery, dental implants, and other required treatments?
Dental surgery funding assistance is something SuperCare has successfully offered for a long time, however, most people are unaware of this initiative. You can apply to access your super to pay for your treatment, your partner's or your children's treatment. You may choose to apply for funding to cover the entire cost of the procedure or part of the cost.
The cost of having any of these dental surgical procedures is now within reach for more Australians, thanks to SuperCare. Fill out the form on the right to enquire with SuperCare.