A woman has been body-shamed during a vacation in Mexico.
Jacqueline Adan, 30, has lost an impressive 159 kilos this past year and decided to hit the pool for the first time in years.
As soon as she removed her clothing and stood in her swimwear, feeling "nervous" but determined to enjoy the moment, a nearby couple began to mock her.
She shared the experience on her official Instagram account.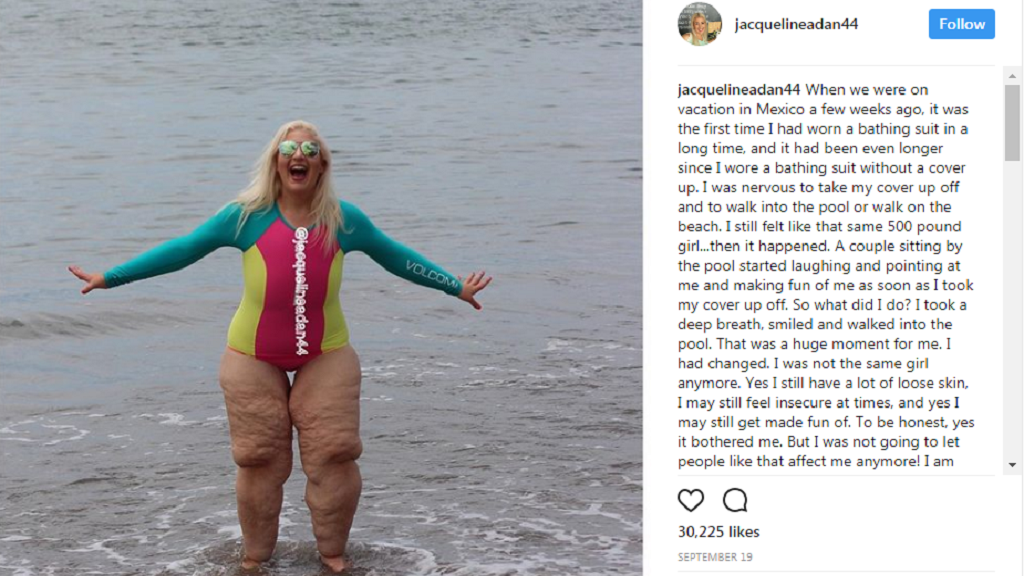 Image: @JacquelineAdan44
"We were on a vacation in Mexico a few weeks ago, it was the first time I had worn a bathing suit in a long time, and it had been even longer since I wore a bathing suit without a cover up," she wrote.
"I was nervous to take my cover up off and to walk into the pool or walk on the beach.
"I still felt like that same 500 pound girl…then it happened.
"A couple sitting by the pool started laughing and pointing at me and making fun of me as soon as I took my cover up off.
"So what did I do?
"I took a deep breath, smiled and walked into the pool.
"That was a huge moment for me," she said.
"I had changed. I was not the same girl anymore.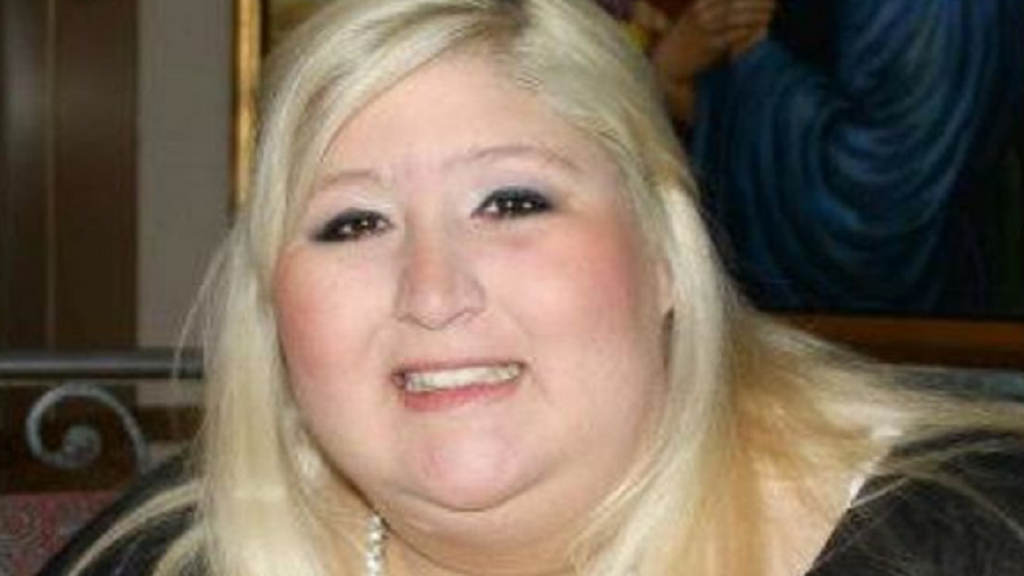 Adan before her weight loss. Image: Instagram
"Yes I still have a lot of loose skin, I may still feel insecure at times, and yes I may still get made fun of.
"To be honest, yes it bothered me. But I was not going to let people like that affect me anymore!
"I am not going to let what other people think of me stop me from living my life. They do not know me. They do not know how I have worked my ass off to lose 350 pounds (159 kilos).
"They do not know how I am recovering from major surgeries.
"They have no right to sit and point and laugh at me.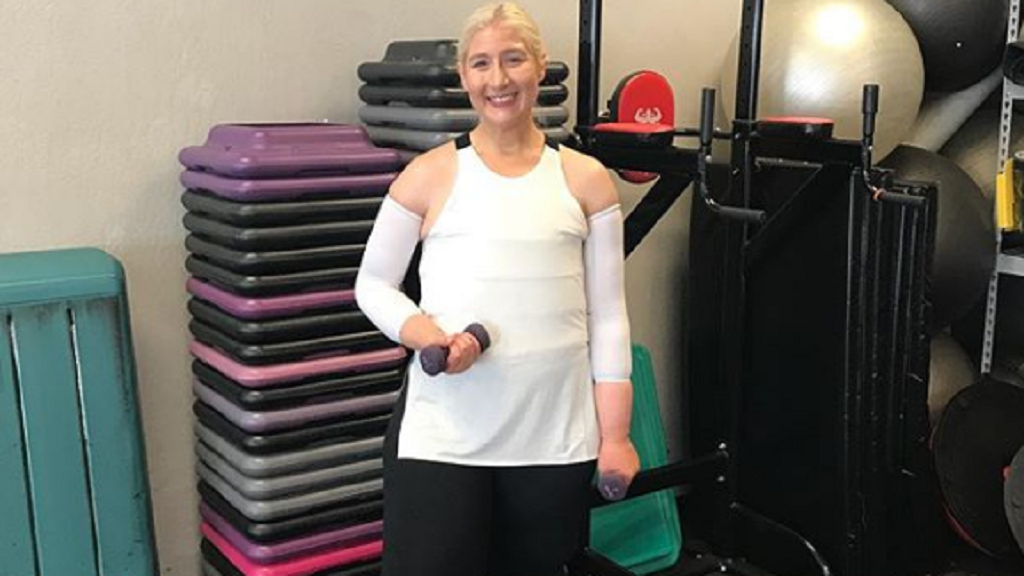 The 30-year-old now shares her weight loss journey with others. Image: Instagram
"That's why I smiled. It does not matter what others say or if they try to doubt you or try to bring you down.
"What matters is how you react to it. How you feel about yourself.
"Loving yourself just the way you are is hard. Others might not like that. That's ok.
"I hope you love yourself. Love your body. I hope you keep doing you and just keep smiling!"
Her empowering message has gone viral, and for good reason.
The young woman had been overweight for most of her life when she decided to make a change for the better, shedding the kilos through diet and exercise.
She has since shared her story to help encourage others to follow in her footsteps and reclaim their health.
Author: Jo Abi
Originally posted by Honey Nine